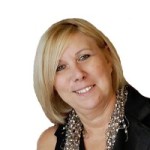 JUDY COHEN
FOUNDER
Founder's Message
Judy Cohen was once a young girl who's passion lay in the fashion industry. However in the 1990's when her father passed away, everything and most notably her outlook on life changed considerably. From that moment on, her goals completely transformed to living out her father's dream of establishing a home for the elderly where they could feel secure, happy, loved and be treated with the proper care, dignity and respect they deserve. She then created L'chaim retirement home which stands on the principal of care and compassion. Judy has redefined the meaning of assisted living. Since opening the establishment, she has been able to provide all of her residents with the highest level of care. Her mother soon joined the L'chaim family and Judy was able to proudly provide her with quality care, as she provides equally for all other residents. All while establishing the retirement home, which she has run for the last 14 years, Judy has been a very involved family member and grandmother of 6. Constantly thinking of ways to help both Dementia sufferers and loved ones, she opened a Dementia Support Seniors Day Center as well as created and sponsored the "caring for caregivers" support group.
With dementia constantly on the rise the need for proper care has become demanding. As a result of an increasing need for support, Dementia support consulting was developed together with Deborah Rothenberg. A domino effect took place and Judy was called upon many long term care facilities in Ontario to help train the staff and transform their dementia units to thriving Montessori units.
Judy was invited internationally to inspire key decision makers in health care sector. With the future in mind, she hoped to amend the lack of care and understanding the disease given, whether in nursing homes or outside. Hospitals wards and emergency rooms also needed help, both in the treatment and understanding of the peculiarities of such a unique disease. North York General Hospital was first to open its doors and today five wards in the hospital have implemented the approach with great success.
Judy decided she wanted to spread her love and message around the world and get everyone involved, and thus created a charity, which today is known as the Memory Loss Foundation. The Memory Loss Foundation has had a huge positive affect on those living with dementia as well as our economy. After many years of being in this industry, she realized our system needed more professional caregivers for those in need and that the ones we had lacked understanding and skills in dealing with dementia. Judy being a lady of endless possibilities, created Peak College, a college with an environment where PSW's could receive the best form of education needed to properly care for the elderly with dementia. Judy has put all her hard work in and dedicated her life to helping those in need. All that she asks is for you to help by being a part of such a wonderful cause!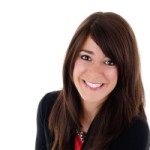 DEBORAH ROTHENBERG
VICE CHAIR
Deborah is the Director of Operations for both L'chaim Retirement Home and Dementia Support Seniors Day Centre. Deborah spearheaded the implementation of the Montessori Methods for Dementia™ at both the Retirement Home and Day Centre. Following 10 successful years as Administrator at Maimonides Private School in Florida, where she developed unique educational experiences that allowed children to grow at their pace focusing on their strengths, Deborah's passion for identifying individual's talents has crossed over to dementia care. Deborah is passionate about changing the way we care for those with dementia and has gained the respect of many by successfully putting into practice the Montessori Methods with inspiring results. More recently Deborah's success in dementia care has also captured the attention of various media outlets and industry key decision makers. Deborah also leads an innovative consulting division of Dementia Support that teaches & trains front line workers on how to successfully implement the Montessori Principals in Long Term Care facilities, retirement homes and hospital dementia units. As an advocate to seniors, Deborah is an active member of the North York Elder Abuse Prevention Network and holds a seat on the board of the Memory Loss Foundation.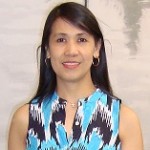 EVELYN ARADANAS
TREASURER
Evelyn Aradanas, RN is the Director of Care at L'chaim Retirement Home. For the past 14 years Evelyn has been caring for the elderly at every level imaginable and has merited the name the "Angel of L'chaim". In past 3 years Evelyn has immersed herself in learning how to care for those with dementia. Her dedication and professionalism carries over to her team continually educating them and inspiring them to provide the highest level of dementia care. Evelyn currently holds a seat on the Board of the Memory Loss Foundation.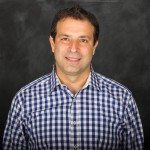 JAMES COHEN
SENIOR CARE COORDINATOR
As a co-founder of Mavencare, James currently oversee B2B sales, customer satisfaction, business development among several verticals and caregiver community outreach.  His background includes experience in healthcare consulting, eldercare, finance and technology. He has a passion for solving complex people issues and creating amazing customer experiences.
Previously, he has built, trained, and managed teams both locally and remotely; created and nurtured relationships with valuable partners in complicated arenas; and designed and implemented efficient, scalable operational frameworks at organizations in their infancy.
He is a relationship builder: I look to people who "can get it done", motivating teams under a collective vision.
James' career has led him to a point where he is most passionate about Health, Elder-Care and Technology but more than anything he works only with people in a culture that values relationships, innovation and fairness.
James is a busy husband and father of 2 and gets his inspiration from his family.