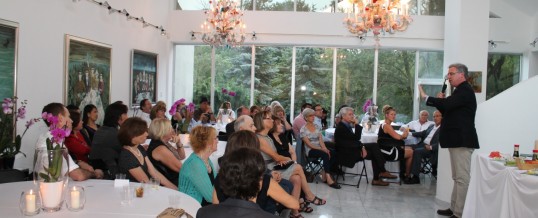 New Charity Foundation Will Give Specialized Care for Individuals with Alzheimer's
The Memory Loss Foundation has launched its official charity to help improve the lives of seniors living with dementia. Dementia/Alzheimer's has plagued many of our senior population. Family members are left with little choices to care for their loved ones who are suffering from this disease. The numbers are quickly increasing and no new medications have been developed to fight this disease. What can we do to help those suffering with dementia? Is a government run nursing home the only hope for them? The Memory Loss Foundation was conceived to offer underprivileged seniors who suffer from dementia the opportunity to be part of specialized programs that use the Montessori Methods for Dementia™, a method proven to help engage those with dementia in meaningful, purposeful activities and offer them a calmer increased quality of life. The foundation has created many resources to help the individual, supportive family, as well as supporting caregivers in nursing facilities. It's happened all too many time that an underprivileged person could benefit from the resources available but simply cannot afford it on a fixed income, may it be an individual or a nursing home. It is now our mission to grow a foundation that is involved with directly helping those who suffer with dementia receive quality care, appropriate day center settings and escorted transportation as well as family support. The Memory Loss Foundation is comprised of a board and advisory board that is made up of industry professionals, senior advocates, business professionals, and just people who care! Tuesday, July 9th 2013 will mark the official launch of the charity as it host an evening of wine, hors d'oeuvres, entertainment and inspirational speakers.
Please call Judy or Deborah (416) 638-6800 or (416) 398-7898.